Hello Everyone, how is your Monday going so far? I am enjoying having my Husband home today and am looking forward to putting him to work :) So, I havent been back to this little corner of the interwebs for quite some time!! It has truly been the most exhausting month of my life. I feel like we left KY a million years ago, but really it was only a month ago...crazy town! We left my Mom's house the day after Christmas and drove to Raleigh, NC to see one of my oldest and dearest friends from college. She just had a new baby and holding that precious girl did nothing to help my crazy lady baby fever but it was so wonderful to see my bestest girlfriend as a Mom :) The next morning we got up and drove for 8 hours. It should have been a 4 hour drive, but I had my first initiation to DC traffic - oye...After getting lost and frustrated, we ended up getting a hotel for the night. On the second leg of the drive, I had called and made an appointment with housing for Saturday - thank goodness they were open on a Saturday because we ended up getting our new house the very next day!! Talk about a relief for this anxiety ridden mama :) here is the new house:
This is the front
We have two stories!! I have never had my own living space that had two floors - so exciting :)
This is the view from our guest room - we have a park IN OUR BACK YARD!! It is amazing to be able to send out Baby Girl to run off some energy whenever I want!!
On the 29th the hubby and I shared our 4 year anniversary!
On New Year's Eve we visited the Museum of Natural History - so cool :) Baby girl got a little freaked out by the dinosaurs, I felt so bad!
I chopped my hair off
We saw our first snow
And then the movers came...ugh
More mess
And more mess...ugh
I was able to get Baby Girl's room done, woohoo!
So yeah, it's been an exhausting adventure...I would say we are about 75% finished with our house...oh and I forgot to mention, I started spring semester of grad school on this past Monday...oye...so yeah, stress levels high - and I begin looking for a job next Monday...Im giving myself one more week to really get this house together. As for weight loss and fitness...um yeah...its been non existent and pretty bad all around...I have put on 8 pounds and have only run twice since we have been here...which lead me to the next portion of this lovely here blog...
Im linking up with two lovely blogs today, the first one being
Ms. Wendy
from A Daily Dose of Del Signore and her lovely Co-Hostesses for: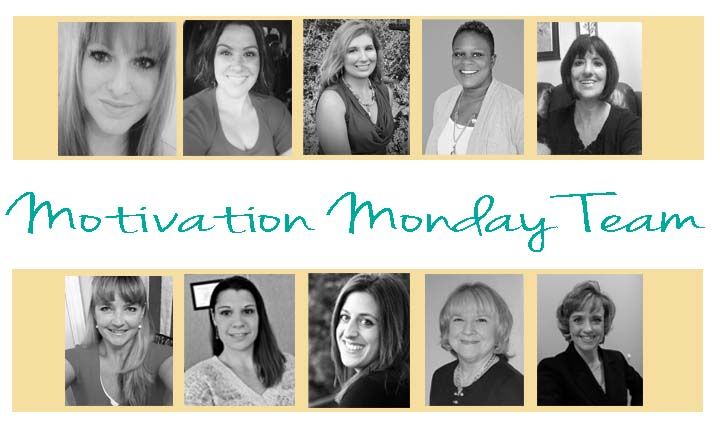 The theme of today is New Things to Try...so, this week I am going to try scheduling our meals, workouts, and school deadlines for this week. I am going to do this every week if this is a promising endeavor. I will post my calendar tomorrow after I finalize our menu :)
The second lady I am going to link up with is
Ms. Katie
from Healthy Diva Eats for:
There are several reasons why this Monday is Marvelous:
1) I am taking my Baby Girl on a run with me today and CANNOT WAIT!
2) I decided on a New Year's Resolution - I am going to try to break the 30 minute barrier on my 5K time :)
3) One of my Professors has already given me positive feedback on a paper I turned in last week which is so encouraging :)
4) I am making my husband finish our house today...ok well maybe not everything but CLOSE :)
Ok folks, that's all I have for you - see you tomorrow!!