Hello Everyone!! How is your hump day going??? Mine has been A-Ok besides a craptastic weigh-in...I got in 5 miles this morning - woot woot!!! So, let's start this thing... First up is
Ms. Heather
from Pretty Strong Medicine for:
Starting Weight: 208
Last Week: 153
This Week: 154.4
+1.4
CRAP!?! I am blaming Mother Nature for this one and this is another sign that it is "Piss or get off the Pot Time" - Game On Time Now :)
I did get in 5 miles this morning, so heck yes I am very happy with that run - really got my head back in the game and I used my new shoes for the run and my ankles felt amazing:
So, you win some and you lose some...I am ready to get out of the 150s, that is for durn sure - next week I am hoping for a big loss...moving on...
Next up is
Ms. Jenn
(and her new baby!) at Peas and Crayons for: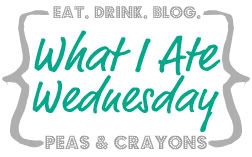 This morning, my breakfast was a Special K waffle before my run, and this is what I brought for lunch:
I havent eaten it yet and I will most likely bring it home to stuff into a tortilla since I am leaving when Im finished with this post...Turkey Tenderloin, salsa verde, tomatoes, yogurt and a protein bar which I devoured and is delish!!
And finally, I am linking up with
Ms. Shannon
(and her new baby! - babies everywhere!) from Life After I Dew for:
Today I am Saying So What!?! if:
- I went straight to work after my run today...Survey says...gross :) I washed my face - does that count? Good thing my boss is awesome
- I cant get my head in the game for school...good thing I have one more free day - assignments are due tomorrow night and Friday night...I better get on it!
- My husband's ceremony was canceled yesterday - I still got to dress up and have him tell me I looked good!
- I am still making his ceremonial dinner tonight, even though we dont know when the new date is yet...Filet Roast...yes please :)
That's all I have for today - see you tomorrow!!