Good Morning Everyone, how is your Wednesday treating you??? Im sure youre thinking - 2 posts in one week - WHAT?! :) I know, Ive been absent lately and Im getting back into the swing of things :) So, today is Weight Loss Wednesday, my favorite link up day! First up is
Ms. Heather
from Pretty Strong Medicine and her co-hostesses for: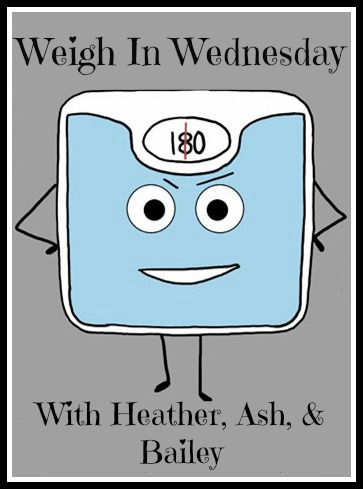 Starting Weight - 208
Last Week - 153.0
This Week - 153.0
NO CHANGE :( Oye, oh well at least it's not a gain :) I thought that I had hit the 140s last week, but upon reflection, realized my stupid scale was on the carpet after my hubby moved it and it's not the same reading as when it's lying flat on the floor...and my lovely monthly visiter is arriving any minute, so no change...I'll take it :)
Next up is
Ms. Jenn
from Peas and Crayons for: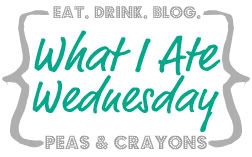 This morning, my lunch and breakfast looked like this, plus a Special K waffle and two wheels of Baby Bell Light cheese, yum! The middle concoction is 4 oz of turkey tenderloin, 1/4 cup of quinoa, half of a pepper and tomato, 1 TBSP of salsa verde and a few shakes of Cholula. Yum! Easy and simple and full of flavor!
Im in love with Quest Bars, but they are quite pricey...so I found several other less expensive options that I am still taste testing...I'll let you all know what I discover :)
Finally, Im linking up with
Ms. Shannon
from Life After I "Dew" for:
Today I am saying So What if:
- I am taking a half day to get my huuuur did
- I am not eating my lunch I posted above, I dont have time and Im going to eat peanut butter crackers instead...
- My husband changes his durn mind every other day about what our future holds - I love him so much, but man alive I NEED MY DUCKS IN A ROW instead of having them being annhilated one by freaking one
- If I was the last student to post an introduction about themselves in both classes...what doesnt anyone work around here?!?
- If I keep telling myself every night, tomorrow I am going to do xyz and then tomorrow rolls around and IT NEVER GETS DONE :(
And here are some shameless tranformation selfies I took yesterday :) Inspiration for me :)
Ok, see you all tomorrow :)