Good Afternoon Everyone :) How is your Friday afternoons going? Mine cannot pass fast enough :) So, today is a really good day - I lost another pound and makes my grand total 13 lbs. So happy. Dieting sucks so it's good to see some results. Eat crap feel like crap - motto of the week. It is also a really good day because I found my 5K race I am going to register for:
Here
is the link :) It's the Vanderbilt Run for Our Veterans 5K race! I am waiting until next payday to purchase my registration. The hubs will run with me too - and seeing as he is a combat veteran - this race will be dear to our hearts - I CANT WAIT - and the date, it's a bit close to the end of my Couch to 5K program ending - so that means I cant cheat/skip a week/fail because I want to make my man proud of me :) Yay! Now, today I am going to do two link ups...
#1 is Ms.
Lora
from Raising Steppe Sisters for: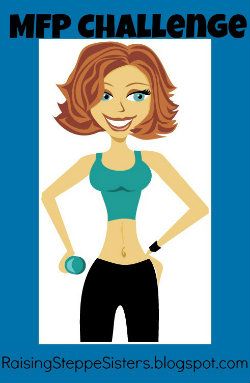 Now, I am not using My Fitness Pal, but Lora said I could link up anyways :)
I am using Weight Watcher and ironically I started it exactly two weeks ago...weird :) I have lost 6 pounds since I started :) I am very proud of myself and cant wait to continue to see lb's fall off of me :) There have been days when I haven't tracked everything but for the most part, it helps me immensely to keep track of everything! Cheers to the good work ladies!
#2 is with
Brin
at Bold Butter Baby and
Allie
at Tales of a Twenty Something for:
This week I would say my Pit was serving a rather lackluster meal to my girlfriend and her girls last night - mac and cheese with hot dogs/salad/edamame...not good :/ but to be fair - I had about 3 hours of sleep the night before - thank you grad school for kicking my **s :(
My Peak is most definitely losing 3 pounds since last Friday - hells to the yeah...it feels good.
OK I will see you all Monday - maybe this weekend if I am feeling motivated :)