Hello Blog Friends :) Happy Saturday...I just got home from work - stinks a big one but ehh what are you gonna do? I had to work today and I have to work tomorrow to make up for this past week...but oh wells I will have a paycheck so it all works out :) So, I am not calling these "Resolutions" but more "Life Savers" goals - So, starting Monday it is ON - I have a workout plan in place that will get me running a 5K and weight lifting, thus building muscle to jump start my metabolism. One of my Life Saver goals of 2013 is to register for a 5K by Feb 1st, 2013. With my weight loss goals I will be able to attain this specific goal of mine - woot woot! So, I also started Weight Watchers today. I have the app on my phone, plus the scanner app which is super awesome and helped me quickly figure out my points this morning for breakfast and lunch. I am so excited - technology is so bad ass - but speaking of technology - whoever made it so hard to put a new phone protector on their phones, needs to die - so annoying! Anywho, so I started Weight Watchers today and I start working out on Monday - DAY 82 - so life is on the up and up - I am in danger of contracting cancer and it's time for me to face the facts...I want a healthy life with my family and I dont want to die from cancer like my Daddy, RIP Daddy! Someday I will tell you all about what a horrible experience that was, but for now - it's motivation for a better life. I am also joining my favorite ladies in: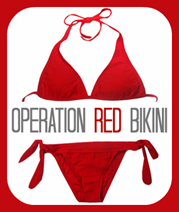 Please go and check out
Kassie
at Southern Girl Gets Fit and
Elle Noel
at Elle Noel for their super awesome challenge to get fit by May 31st! I am on board ladies :)
So, I am not calling these "Resolutions": I am calling these "Life Savers"
See ya later Chickens :)